Congratulations! You are about to become a part of something really big. You'll have a chance to be creative, make a difference in someone's life and have some fun. And maybe even win scholarship money and become famous.
Drinking among teenagers today is a serious problem, and it's no wonder. The media is bombarding kids with glamorous but dangerous messages about alcohol. And it's all produced by adults. Like all the movies and TV shows with teenage jokesters taking over their parents' house for drunken parties. Like sports celebrities and movie stars who promote drinking.
You are probably old enough and smart enough to see through all these messages, but some kids aren't. Something very powerful needs to be done to steer those kids away from alcohol. This is where you come in. Adults can't relate to kids the way other kids can. So we want you to grab your family or school video camera and produce a 30-second commercial that they will respond to.
You can have a lot of fun making your video and you might also make a difference. Since your video will be viewed by middle school kids as well as your high school peers, you have an opportunity to impact someone else's life. If your message hits home with one kid at the right time, it could save a life. If you're the grand prize winner and your commercial runs on TV, you could save a lot of lives.
To win, your commercial will have to be both creative and persuasive.
A panel at the Detroit Auto Dealers Association will review all entries to identify the most persuasive and creative ideas. The top 60 will be evaluated by middle school students who will complete a questionnaire originally developed by McCann Erickson to measure how powerful they really are. Middle school evaluation scores will be reviewed by our judges to select the winners from among the highest scoring commercials.
Decisions of the judges will be final. Your entry becomes property of Courageous Persuaders®.
In The News
Deadline Approaching: Over $27,000 in Scholarship Awards Available Through Courageous Persuaders Competition
View Here>>
Nearly $30,000 in Scholarships Awarded to High School Students at Courageous Persuaders Gala
View Here>>
Thurston student earns scholarship for commercial
View Here>>
$28,000 in Scholarships Awarded to High School Students at Courageous Persuaders Gala
View Here>>
Courageous Persuaders Honors High School Students with Over $27,000 in Scholarships and Awards at Upcoming Celebration
View Here>>
Students earn national honors with message about texting and driving
View Here>>
Courageous Persuaders is Your Chance to Win Scholarship Awards and Make a Positive Impact on Young Minds
View Here>>
Courageous Persuaders Awards $23,000 in Scholarships at Gala Awards Celebration
Students honored for creating videos that discourage underage drinking, drinking and driving and texting while driving
View Here>>
School Video News
View Here>>
Courageous Persuaders® Awards Celebration Recognizes High School Student-Produced Anti-Underage Drinking Commercials
View Here>>
Courageous Persuaders® Video Competition Awards Celebration Tickets Available
View Here>>
Enter Now-Courageous Persuaders® Video Competition Open to Receive Entries
View Here>>
WJBK Fox 2 News ran a Courageous Persuaders® segment after the Awards Celebration
View Here>>
Courageous Persuaders® Awards Celebration Recognizes High School Student-Produced Anti-Underage Drinking Commercials
View Here>>
Michigan Coalition To Reduce Underage Drinking (MCRUD) E-Newsletter (page 2)
View Here>>
Enter Now – Courageous Persauders® Video Competition Deadline Fast Approaching
View Here>>
Michigan Coalition To Reduce Underage Drinking (MCRUD) E-Newsletter (page 6)
View Here>>
Michigan Coalition To Reduce Underage Drinking (MCRUD) E-Newsletter (page 6)
View Here>>
Courageous Persuaders® Awards Celebration Recognizes High School Student-Produced Anti-Underage Drinking Commercials
TROY, Mich., May 20, 2011 – Students walk away with $18,000 in scholarships.
View Here>>
Detroit Auto Dealers Association (DADA) Fights Underage Drinking
TROY, Mich., May 17, 2011 – DADA to announce winners of Courageous Persuaders® student video contest
View Here>>
Courageous Persuaders® Announces Renewed Partnership with
Michigan Secretary of State's Office
View Here>>
Courageous Persuaders® Video Competition Entry Deadline Fast Approaching
TROY, Mich., Feb. 4, 2011 – The Detroit Auto Dealers Association (DADA) Education Foundation is reminding students that the deadline for entry into the Courageous Persauders® video competition is approaching quickly. The deadline for entry is February 10, 2011. The announcement was made by DADA President Jim Seavitt.
View Here>>
Courageous Persuaders®, The Wall Street Journal Classroom Edition Partner To Bring National Attention To Fight Against Underage Drinking
TROY, Mich., Nov. 2, 2011 – The Detroit Auto Dealers Association (DADA) Education Foundation announced today that The Wall Street Journal, the nation's premier business and finance resource, has agreed to partner with the Courageous Persuaders® program to combat the deadly issue of underage drinking.
View Here>>
Courageous Persuaders® Awards Celebration Recognizes High School Student-Produced Anti-Underage Drinking Commercials
Troy, Mich., May 12, 2009 – The Detroit Auto Dealers Association (DADA) awarded high school students $17,000 in scholarships at the Courageous Persuaders® Awards Celebration, held May 14 at the Troy Marriot in Troy, Michigan.
View Here>>
Tips From The Experts
It's the Idea That Counts
Do your best with the production but it's the idea that counts. If your idea is a winner, you'll get plenty of help upgrading your commercial for air.
Be Unique
Think outside the box. There are so many new technical ways to create a video, as well as different styles too. Claymation or animation, writing poetry or a song, creating a rock video or a movie trailer – just to name a few. However, sometimes simple is better.
Your Message
Often students associate underage drinking with car crashes causing death. However, there are so many other messages that can be shown such as losing a limb, teen suicide, teen pregnancy, going to jail, having your driver's license suspended, alcoholism, depression or other health issues. It's up to you to come up with a message that will impact the middle school student judges.
Don't Forget the Fun Factor
Even if your idea is deadly serious, you can still have a lot of fun producing your spot.
Put Together a Team
All team members must be United States or Canadian citizens attending a United States or Canadian high school. You can have as many as five team members or you may work as an individual. Pick a team captain. Please remember that scholarship money will be divided among all team members.
Get the Facts
Learn about the problem. Talk to people about it. Go to the library. Find out how big a problem it is and about some of the bad things that happen when kids drink alcohol. There are hidden facts provided by our own expert on each page of this site to get you started, located on the bottom right side of your screen.
Develop Some Ideas
Based on what you find, write down some short notes on what you could make your commercial about. Just simple one or two line descriptions, like: "We'll show Tiger Woods competing in Olympic events with his golf club and he'll lose them all but win a Buick Regal." Write as many as possible.
Talk to Your Target
Run your ideas by some middle school kids. Get them talking. Then listen. Listen very carefully, because they will give you clues. After talking to them, take another look at your ideas, and make up some new ones. Look at previous winners and read actual quotes from middle school students about the winners.
Pick Your Winners
Get your team together, look at your ideas and see if you can make them better. Pick your top two or three ideas. Choose based on how well you think the ideas will get the attention of the kids and change their minds too. Oh, and make sure it is something you actually can produce with a little imagination.
Blow 'em Out
Make up some storyboards. They don't have to be fancy or detailed. You just need to combine the words and some stick figures to plan how to get your idea across.
Plan the Production
Remember, it has to be 30 seconds or less so that it can air on TV. You can use your family video camera. Or you might have one available at your school. You can also contact your local access cable station and inquire about equipment they have available. Look at your storyboard and make some production notes:
Cast your actors
Designate locations
List your props
Assign roles to your team
Make a timetable for shooting and editing
Check the Rules Again!
Be sure to check the rules again, or your video may be disqualified. Click here to view the rules.
Make the Spot
Leave enough time for shooting and reshooting if necessary. Don't try to do everything at once. You may want to separate the acting, if you have any, from background and scenery shots. Whatever works for you is OK.
Meet the Deadline
The deadline is Thursday, February 12, 2015. Your entry must either be submitted online or postmarked by this date.
Tips From a Teacher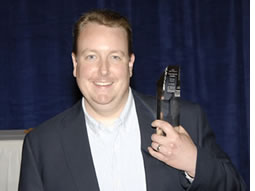 The following are tips from Roger Smith, 2007 Courageous Leader Award Winner and teacher at Lake Orion High School, Lake Orion, Michigan. Roger found ways to integrate Courageous Persuaders® into his teaching program to motivate his students, without compromising the program philosophy or its goals. As he put it, "The Courageous Persuaders® program gives my students a chance to truly apply their knowledge towards a project that has a positive, real outcome."
Keep your idea simple.
You only have 30 seconds, so convey your idea clearly and don't try to do too much.
If you decide to include text/graphics, make sure the graphics are easy to read.
Cursive fonts are often hard to read on TV so make sure they're posted large enough for the audience to read.
Good camera work!
You don't have to be professional, but you probably don't want it to look like home video either. So, try for steady shots (use a tripod), and make sure all the action/information is within the frame. Remember that your audience can't see what's outside the viewfinder, so make sure you show everything you want them to see.
Good sound!
If someone is talking, make sure we can hear them without background noise. Don't setup a camera/mic 30-feet away from the action and still expect to have good audio. You don't need fancy microphones either. Simple solutions include moving the camera/mic closer and/or recording the audio separately and editing it in later.
Courageous Persuaders® is about the idea and about how you convey that idea.
It doesn't matter how expensive your editing equipment or cameras are. If you feel your equipment WILL hinder you, keep in mind there are inexpensive solutions. For example, instead of buying expensive lighting kits, borrow a couple of lamps from your living room! If you don't have a way to edit on a computer, free/trial downloads are available software; something simple like Windows MovieMaker is all you need.
Ask YOUR middle schoolers if they like your video.
Since middle schoolers are your target audience, and since you have middle schoolers in your district, ask THEM to judge your video before you submit the final version to Courageous Persuaders®. Don't just ask them if it's good, ask them to tell YOU what's happening in the video; this will give you great insight into their perception of your scenes. For example, you might think your video conveys a party scene at a club, but the middle schoolers could say it looks like a couple of friends hanging out in someone's basement.
Don't wait until the last minute!
This tip shouldn't be a newsflash. It's common sense. If you procrastinate, you're more likely to make mistakes and to skimp on the important content. Give yourself time to get feedback and to go back and redo something. If you decide your first version is perfect and it's still three months before the deadline, that's okay too…send it in!
Double-check your tape/DVD before you mail or upload it.
Be 100% sure your contact information is complete before you send it. It's going to be hard for the judges to evaluate your piece if it was incorrectly recorded or incomplete.
No regrets!
Don't look for excuses as to why you won't have time to make a video. Get it done. The worst that can happen is that you don't "win." Courageous Persuaders® doesn't publish a list of videos that didn't win. They don't call out your name and tell people to boo you. In the end, you'll still have won because you had the courage to produce a message. Even if you don't win, show it on your local public access station, put it on the web and save a copy for later. The scholarships are great, but this contest is about so much more.
CP Free-Use Music
Do not use any published music without permission from Brian Yessian. This music is ONLY available for the Courageous Persuaders® Competition. Any other use is in violation of US copyright laws.
Permission is granted for use in the CP competition only.
You are welcome to use our special Courageous Persuaders® Free-Use Music, available exclusively to students producing commercials for this competition.
On your submission, you must identify the music as "Courageous Persuaders® Free-Use Music" and specify the track number you used.
Explore this incredible searchable music collection from Yessian Music, one of the world's leading music companies.
Please read instructions below for access to the library.
Instructions:
User ID: courage@yessian.com
Password: first1
E-mail Brian Yessian with any questions: brian@yessian.com
Click on the link below to search for CP Free-Use Music: http://www.yessian.com/search
Storyboarding
Before you go out and shoot, you will want to do some storyboards based on your ideas. Storyboards outline the action in each scene in your spot and the words that will be spoken by actors or a narrator. They also include any onscreen type or special effects. They don't have to be as fancy as the Buick/Tiger Woods spot below. Stick figures will do. Just combine words and pictures to show how they will fit together, and get an idea of what you need to shoot. They'll help you as a guide to editing your spot.
Video
Audio
The 2000 Olympics. Beauty shot of huge guy throwing the shot-put. He grunts and lets it fly.
 

Heroic music and SFX throughout.

SFX: Exaggerated sounds of the athlete's breathing, footsteps, grunting, etc. 

The shot-put soars through the air and lands heavily in the grass.
SFX: THUD!
A golf ball whooshes down and plots into the grass just beyond the shot-put.
SFX: PLOP!
The judges, one with official rule book in hand, shake their heads. Tiger is disqualified.
Statistics
Teen alcohol use kills 4,700 people each year – that's more than all illegal drugs combined.
Hingson, Ralph and D. Kenkel. "Social and Health Consequences of Underage Drinking." In press. As quoted in Institute of Medicine National Research Council of the National Academies. Bonnie, Richard J. and Mary Ellen O'Connell, eds. Reducing Underage Drinking: A Collective Responsibility. Washington, DC: The National Academies Press, 2003.
Kids who start drinking young are seven times more likely to be in an alcohol-related crash.
Hingson, Ralph, et al. "Age of Drinking Onset, Driving After Drinking, and Involvement in Alcohol-Related Motor Vehicle Crashes." DOT HS 809 188. Washington, DC: National Highway Traffic Safety Administration, January 2001.
Car crashes are the leading cause of death for teens, and about a quarter of those crashes involve an underage drinking driver.
National Highway Traffic Safety Administration. "Traffic Safety Facts 2013: Overview". Washington DC: National Highway Traffic Safety Administration, 2015. http://www-nrd.nhtsa.dot.gov/Pubs/812169.pdf National Highway Traffic Safety Administration. "Traffic Safety Facts 2013: Young Drivers". Washington DC: National Highway Traffic Safety Administration, 2015.
http://www-nrd.nhtsa.dot.gov/Pubs/812200.pdf
Over 40% of all 10th graders drink alcohol.
Miech, R. A., Johnston, L. D., O'Malley, P. M., Bachman, J. G., & Schulenberg, J. E. (2015). Monitoring the Future national survey results on drug use, 1975-2014: Volume I, Secondary school students. Ann Arbor: Institute for Social Research, The University of Michigan, 599 pp.
About one in seven teens binge drinks, yet only 1 in 100 parents believe his or her teen binge drinks.
Center for Behavioral Health Statistics and Quality. (2015). Behavioral health trends in the United States: Results from the 2014 National Survey on Drug Use and Health (HHS Publication No. SMA 15-4927, NSDUH Series H-50). http://www.samhsa.gov/data/sites/default/files/NSDUH-FRR1-2014/NSDUH-FRR1-2014.pdf
During the past month (30 days), 26.4% of underage persons (ages 12-20) used alcohol, and binge drinking among the same age group was 17.4%.
SAMHSA
Alcohol use remains extremely widespread among today's teenagers. Nearly three quarters of students (72%) have consumed alcohol (more than just a few sips) by the end of high school, and more than a third (37%) have done so by eighth grade.
NIDA
Past-month alcohol use rates declined between 2002 and 2008 for those ages 12-13 (4.3% to 3.4%), 14 or 15 (16.6% to 13.1%), 16 or 17 (32.6% to 26.2%), and 18-20 (51.0% to 48.7%).
SAMHSA
Among race demographics, whites had the highest percentage of underage (ages 12-20) past-month alcohol use (30.4%). Asians had the lowest rate at 16.1%.
SAMHSA
In 2008, 56.2% of current underage drinkers (ages 12-20) reported that their last use of alcohol occurred in someone else's home; 29.6% reported that it occurred in their own home.
SAMHSA
Among underage drinkers (ages 12-20), 30.8% paid for the alcohol the last time they drank – including 8.3% who purchased the alcohol themselves and 22.3% who gave money to someone else to purchase it. Among those who did not pay for the alcohol they drank, 37.4% got it from an unrelated person of legal drinking age; 21.1% received it from a parent, guardian, or other adult family member.
SAMHSA
Dangers of Distracted Driving
At 55 mph, the average text takes your eyes off the road long enough to cover a football field. Each day in the United States, over 8 people are killed and 1,161 injured in crashes that are reported to involve a distracted driver.1 Distracted driving is driving while doing another activity that takes your attention away from driving. Distracted driving can increase the chance of a motor vehicle crash.
What are the Types of Distraction?
There are three main types of distraction:
Visual: taking your eyes off the road;
Manual: taking your hands off the wheel; and
Cognitive: taking your mind off of driving.2
Distracted Driving Activities
Distracted driving activities include things like using a cell phone, texting, and eating. Using in-vehicle technologies (such as navigation systems) can also be sources of distraction. While any of these distractions can endanger the driver and others, texting while driving is especially dangerous because it combines all three types of distraction.3
How Big is the Problem?
Deaths
In 2013, 3,154 people were killed in crashes involving a distracted driver, compared to 3,328 in 2012.1,4
Injuries
In 2013, 424,000 people were injured in motor vehicle crashes involving a distracted driver, an almost 10% increase since 2011.1
In 2013, nearly one in five crashes (18%) in which someone was injured involved distracted driving.1
References
COMPUTER SCIENCE (CS) FIRST PROGRAM
Google Partnership Elevates Computer Science Education in Michigan Schools
The Michigan Film & Digital Media Office (MFDMO) and Google have partnered to advance computer science education in Michigan schools by elevating Google's CS First curriculum. CS First is a completely free, online curriculum that is designed for 4th-8th graders. The program is flexible and can be incorporated in the classroom or as an after school club.
This past week the MFDMO and Google hosted their second annual CS First event at the Breslin Center on the campus of Michigan State University. Attending students engaged in a variety of computer science activities including robotics, drones, 3-D printing and coding games.
The MFDMO and Google partnership, in its second year, has nearly 5,000 students currently enrolled in the program and we continue to encourage its growth! By joining the partnership, participating schools have access to digital badging which their students can share on social media pages, are supplied up to 20 complimentary headphones, and are invited to participate in the annual CS First event at the Breslin Center.
Joining the partnership is an easy two-step process:
Visit the CS First Michigan page to submit an application. Completing this application entitles you to exclusive partnership opportunities including the ability for your students to share digital badges of the CS First Club themes. The MFDMO also provides up to 20 complimentary headphones to schools that participate in the CS First program through the partnership. Participating schools will also be invited to attend our annual Google event at the Breslin Center on the campus of Michigan State University.
Start a club and receive lesson plans on the CS First website.
Computer science is an industry growing at three and a half times the state's average. Ensuring students are exposed to this fast-growing industry early in their education will help fill the pipeline of the high-tech, high-paying jobs that await them.
Join the partnership today to be included in this unique opportunity to advance computer science!
For more information, please visit: https://www.cs-first.com/michigan or contact the Michigan Film & Digital Media Office at csfirst@michigan.org.